It's the group sound that's important, even when you're playing a solo. You not only have to know your own instrument, you must know the others and how to back them up at all times. That's jazz.
Oscar Peterson
Why NYEC Is The Most Unique Jazz School in New York City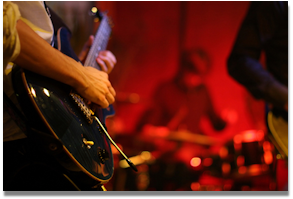 New York Ensemble Classes arranges groups of music students interested in Jazz and offers instruction through hands-on experience. With our jazz workshops we provide a judgment free space where aspiring musicians can explore different aspects of jazz performance under the guidance of experienced instructors.
We welcome all instruments, including saxophone, trumpet, trombone, guitar, piano, bass, drums, percussion, vibraphone, flute, clarinet, oboe, horn, tuba, and strings. Our lessons are designed around our students, and our ensembles are exposed to material appropriate to their level, from beginner to advanced. Song form, interplay, soloing, improvising, learning jazz standards, increasing musical awareness, developing a repertoire and exploring different jazz styles are just a few of the subjects covered in class.
Studying and practicing an instrument will always be at the core of a musician's growth, yet this is only part of what a musician needs to know. There is a whole other set of skills involved in playing music in a group. New York Ensemble Classes teaches music students how to be part of a group, showing them the real challenges and rewards of ensemble practice, and preparing them for the different scenarios they might face in their careers.
The idea was born in early 2013 when Paolo Lattanzi, the head of this program, realized the scarcity of easily accessible courses for music students who would like to learn more about performing jazz, live, with other musicians. New York City provides access to a great variety of world class instructors in every instrument and music style, what an exciting place! However, finding people to play and practice with while receiving valuable instruction from accomplished musicians is not as easy! A Berklee College of Music graduate, Paolo recalls "When I was in college I realized soon that ensemble classes were a great tool to test what I was studying with my private teachers. Besides exposing me to all sorts of music and influencing me significantly in my musical growth, these ensemble classes often provided unexpected challenges that opened the way to a lot of learning."
Our Unique System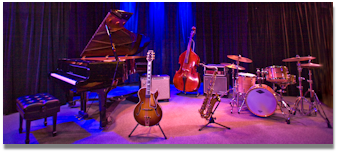 Our lessons are held in professional rehearsal studios in midtown Manhattan. The rooms are fully equipped with pianos, amps, vibraphone and music stands. Students need to bring their own instruments (guitar, horns, bass, etc). Drumsets are provided, but drummers need to bring their own cymbals, sticks and so forth.
Each lesson is two hours long and is held by two instructors. This way our students not only get instruction from a professional musician, they also get two different perspectives on their performance. These two "ensemble leaders" can properly demonstrate the material discussed in class and play with the ensemble, which is a very important part of our hands-on philosophy.
In addition, multiple instructors are assigned to each ensemble on a rotating schedule. As the course progresses our students are mentored by pianists, drummers, bassists, saxophonists, guitarists and so forth – just by enrolling in one course – gaining access to an extraordinary wealth of information. This system provides significant benefits and is unique to NY Ensemble Classes.
Meet our instructors.
Skill Level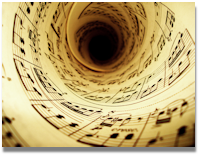 Everyone interested in playing jazz should consider taking ensemble classes. That said, there are some minimum skill-level requirements that should be taken into account. While we do our best to pair students according to their technical level, we don't recommend ensemble classes to true beginners. If you are struggling to get a sound out of your instrument, it may be better for you to spend some more time gaining familiarity with it before joining us, so you can fully benefit from the ensemble experience.
Students should also be able to read music. We hand out lead sheets and, as we get deeper into the program, we develop a repertoire. Students who can't read music might find it difficult to keep up.
Learn more about NY Ensemble Classes' students.
What are the benefits of taking ensemble classes?
Learn to improvise and to structure your ideas in order to perform more compelling solos
Learn more about your instrument but also how your instrument relates to the rest of the band
Practice performance ear training
Expand your repertoire
Test your skills in a friendly environment, under the guidance of two instructors
Understand and master the challenges of performing with a jazz band
Take advantage of a hands-on workshop where you can learn more about jazz and its different styles, from traditional to contemporary
Experience different arrangements and discover how different approaches can significantly change a tune's sound
Meet fellow musicians and start networking
Have fun playing jazz!
New York Ensemble Classes welcomes all instruments. In order to join, the first step is to contact us through our Contact Form. We will take it from there!
Would you like to know more about our instructors?
Perhaps you would like to check out our FAQs?